Teach Responsibility
Upgrading your school's heating system with wood pellet heat is environmentally friendly and can reduce your carbon footprint while using a locally sourced renewable fuel.
Contact Us for Advice
"When it came time to replace the boilers for one of our largest buildings (about 41,000 square feet) on campus in 2010, The White Mountain School explored alternatives to oil and decided to replace the system with a pellet boiler system. Maine Energy Systems won the project with a competitive bid and has proved to be an excellent partner for us in this project even after installation. With the support of Maine Energy Systems, we've had minimal upkeep costs and have seen significant annual savings on our heating costs, even as fuel oil prices have dropped some since installation."
Schools are an investment in our children.  And, we want to help you teach a bigger picture of environmental responsibility.
We can put you in touch with schools who have made the transition.  And, we understand the process because we've helped others through it before.  You can have a completely hands-off heating system that is as easy as fossil fuel heat.  That means, you can focus on what really matters for your students.
Furthermore, you would be doing the responsible thing by reducing your carbon footprint by 86%.  And, the EPA has ruled that wood pellets are a carbon-neutral heat source.  That's an important lesson.  Some states (like Maine) even require schools to thoroughly explore wood pellet heat before other fuels when replacing a heating system.  Regardless of requirements, supporting local economies and fostering good forest stewardship is the right thing to do.
"Thanks to our MESys pellet boilers, we've started the process to go green and we've saved on fuel cost."
Ron D. of Crescent Park Elementary School in Bethel, Maine speaking about why he pursued and they adopted a wood pellet heating system to displace 80% of the school's oil usage.
Have us Contact You
Reduce your carbon footprint by 86% and support responsible forest stewardship.
MESys AutoPellet systems use wood pellets manufactured from 100% renewable wood fiber sourced from local sawmill residuals and low grade forest timber
Wood pellets are recognized by the U.S. E.P.A. as a carbon net neutral fuel
Heating with wood pellets supports local businesses and provides independence from imported foreign fuels
As convenient as oil and propane.
Virtually maintenance free and fully-automated
You never see or touch a pellet, you never touch or shovel ash
The wood pellets are delivered to your school in bulk, just like propane or oil
AutoPellet systems are designed to receive pellet delivery as few as 2 to 4 times per year
Pellets are stored in either an indoor or outdoor storage unit and automatically fed into the AutoPellet system
The best way to determine your options is to contact us as each school can be unique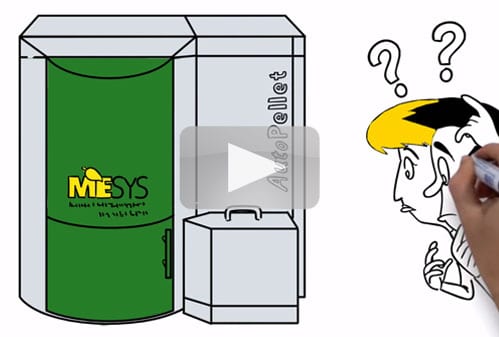 MESys AutoPellet systems are designed to heat your household, business or institution and supply hot water needs.  And, they operate similar to their fossil fuel counterparts by providing hot water and air for all your existing needs.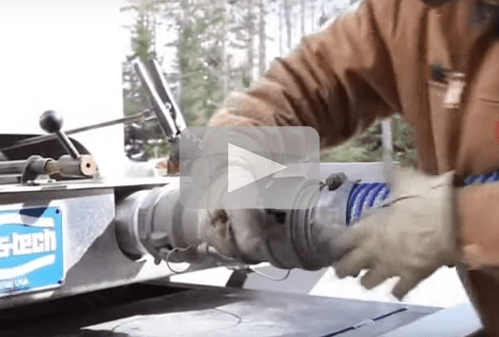 The wood pellets are delivered to your home or business in bulk. Then, pellets are stored in either an indoor or outdoor storage unit and automatically fed into the AutoPellet system.