MESys Convertible - Semi-Automated Wood Pellet Boiler

Reduce your carbon footprint and
save on your heating costs.
The MESys Convertible is the ideal solution for areas where bulk pellet delivery is unavailable. The Convertible is a standard MESys AutoPellet boiler designed to be bag fed, by hand, with about 300 pounds of pellets in a single load.
300 Pounds of Integrated Fuel Storage
Easily Uprades to Fully-Automatic
Industry Leading 30-Year Warranty
Automatic Heat Exchanger Cleaning
Optional Auto-Ash Compression
Unlike many other wood pellet boiler systems, the Convertible allows you to start with a base model, at entry level pricing, and upgrade to a fully-automatic system once bulk pellet delivery becomes available in your area.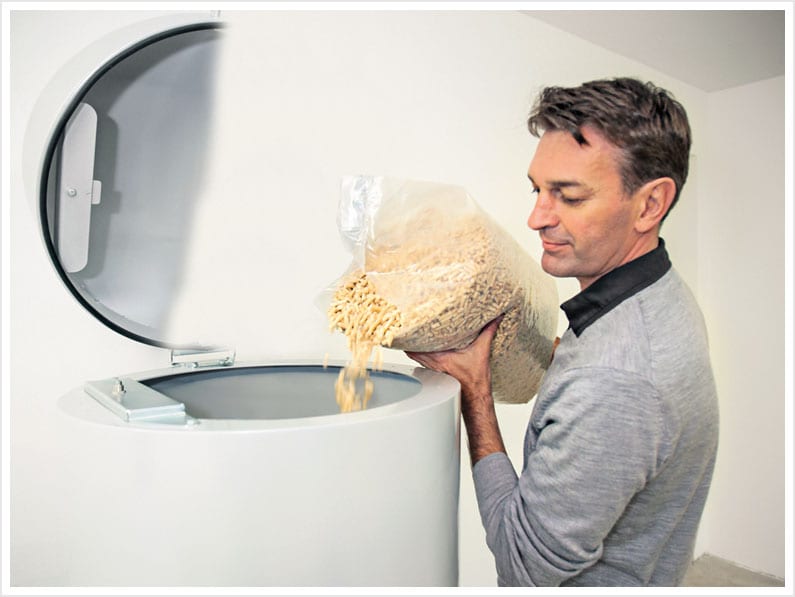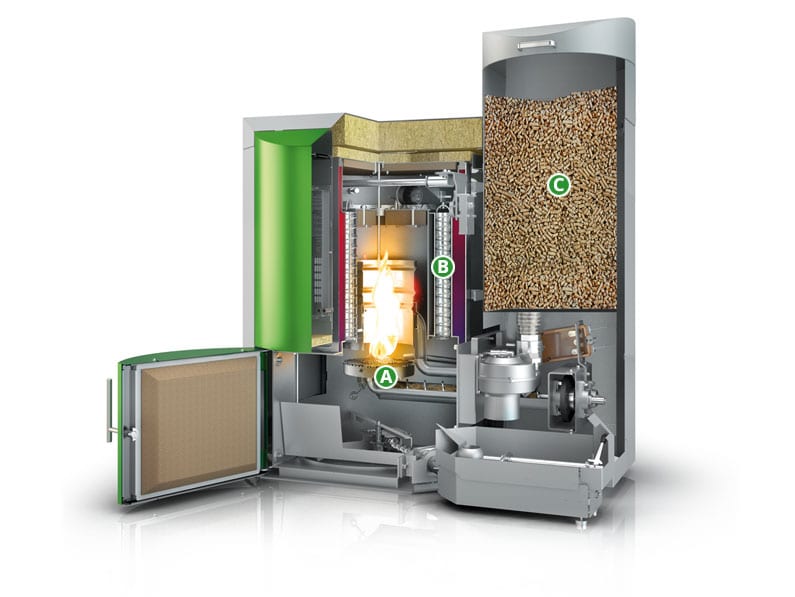 The world's finest wood pellet boiler.
A) Bottom Fed Burner
Our unique bottom fed burner design eliminates emptying ash from the burn chamber for a restart, this results in no by-product build up. After a period of low-demand only the application of air is commonly necessary to restart.
B) Automatic Heat Exchanger Cleaning
Heat Exchanger tubes are automatically cleaned daily, never requiring a manual cleaning.
C) Integrated Fuel Storage
Approximately 300 pounds of internal fully-integrated pellet fuel storage.
Fully-integrated system accessories.
Easily Upgrade to Fully-Automatic
With a few simple additions, the MESys Convertible transforms into a fully-automatic MESys AutoPellet boiler. Each component is designed specifically for use within the system.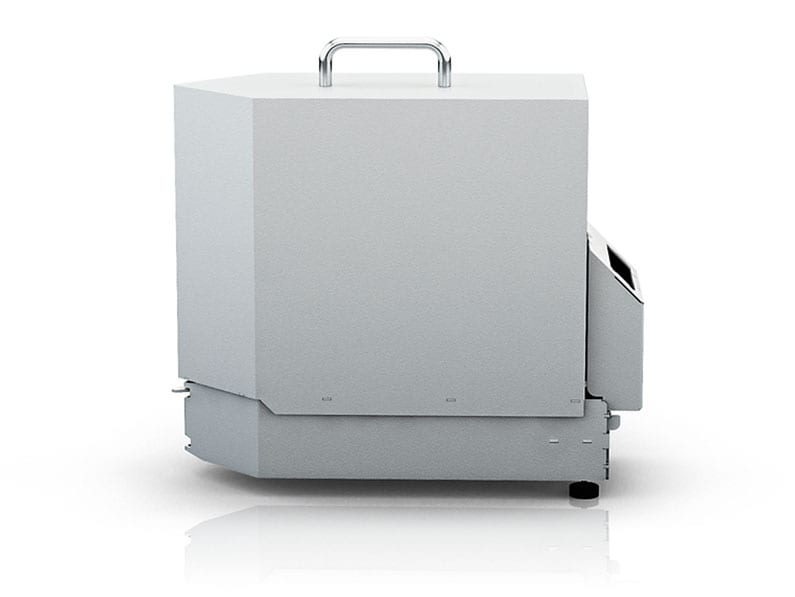 With the addition of Ash Compression, the wood pellet ash is automatically removed from the boiler and compressed into a specially designed container to be emptied about four times a year in a residential home.
This is a quick and easy and the ash is great for your lawn or garden.
View Ash Removal Video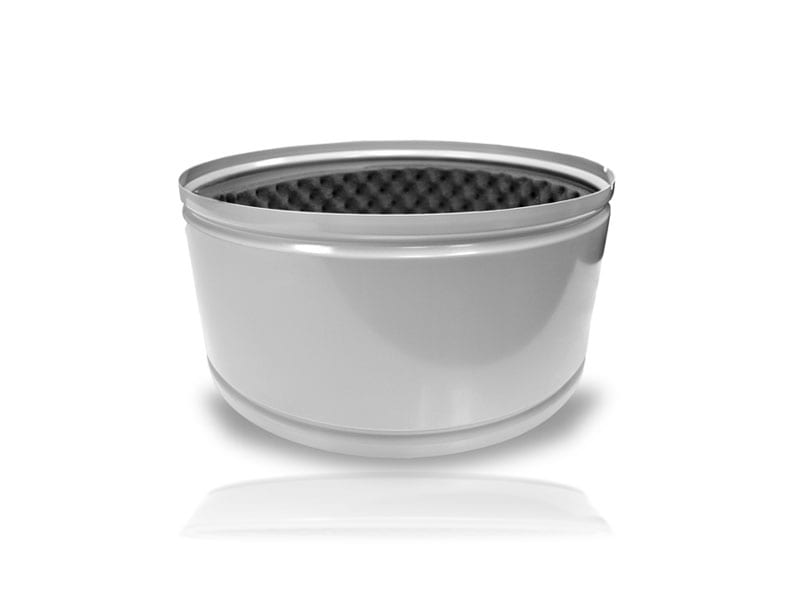 The MESys Convertible easily converts from a manual-fed pellet boiler to automatic-fed pellet boiler with the addition of the Vacuum Turbine Fill Unit.
Maximum distance between wood pellet fuel storage and the boiler is 66 feet.
The MESys Convertible is now available with a touch screen controller for remote internet monitoring. The newly designed AutoPellet Touch is a modern touchscreen interface with a clear color display enabling quick and intuitive navigation. Track your boiler's performance, fuel consumption, and receive email alerts when it's time to empty your ash bin.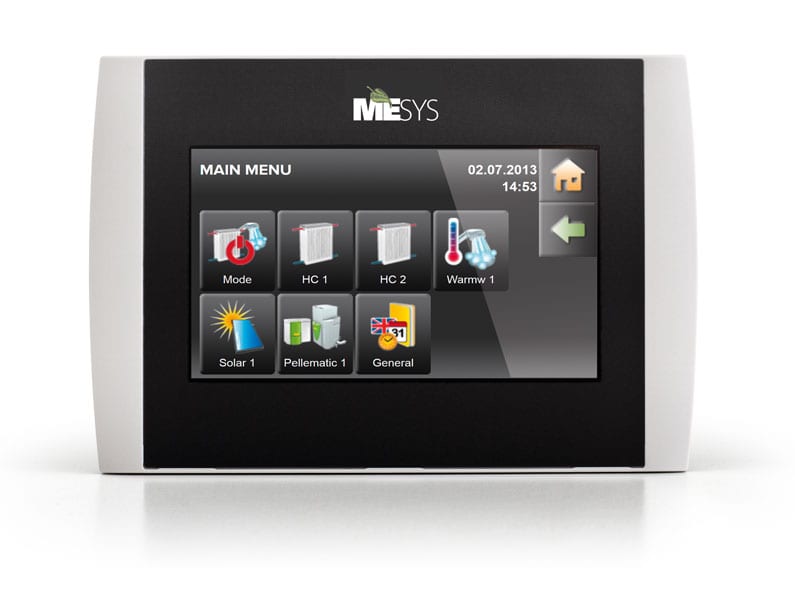 30-Year Warranty
OMNI Listed to UL Standards
87.7% Efficiency
Two Stage Combustion
Stainless Steel Combustion Chamber
Digital LCD Controller Interface
Bottom Fed Pellet Burner
Programmable Logic Controller for
Modulated Heat Output
External Detachable Ash Box
Automatic Electric Ignition
Burner Mountable on Left or Right Side
Burnback Fire Prevention Through Air
Tight Spring Actuated Valve
Automatic Heat Exchanger Cleaning
Combustion Sensor (Monitors Efficiency)
Pressure Sensor and Flue Gas Fan Safely Control Draft
Start saving today
Join the thousands already saving on their heating costs and reducing their carbon footprint using fully-automatic wood pellet central heating systems. Contact us to learn how much you can save.