Wood Pellet Boiler and Furnace Common Questions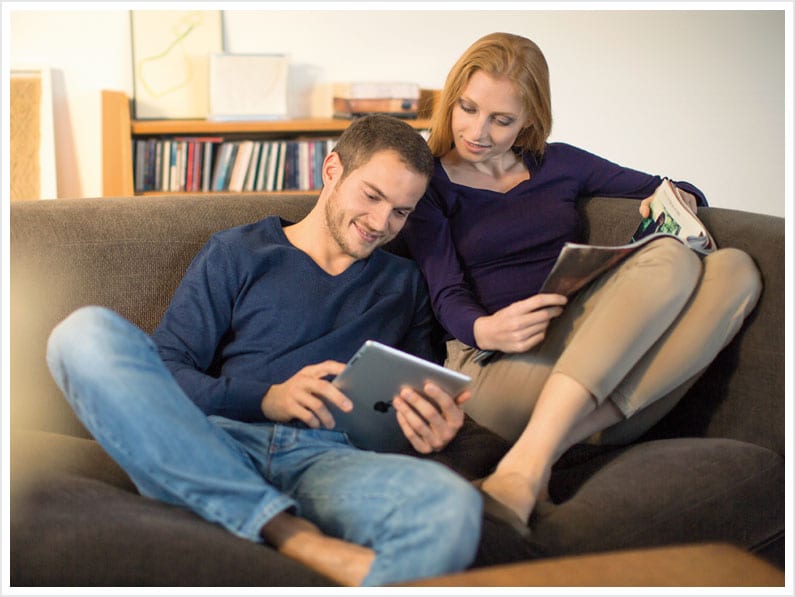 Questions to ask before buying a pellet boiler or furnace.
The good news is, there are more and more pellet boiler and furnace options on the market in North America. People now understand their financial and environmental advantages and business people see the opportunity to support that understanding.
The rest of the news is, you have to do a little homework before you buy one to make sure your expectations are matched by the convenience, capabilities, and costs of the system you buy.
Here are some questions that will help you clarify your expectations and understand the products you consider before you buy.
"The MESys AutoPellet is the high quality product that we were looking for, it's well designed and its changing our lives, we set the temperature that we want and it's done."
Does the manufacturer require or recommend a second heating system as back up for the pellet system?
Maine Energy Systems does not require or recommend a secondary heating system in a home heated with one of our systems. MESys boilers and furnaces are as reliable as your present system and much more affordable to operate.
How often do I need to physically clean, or otherwise maintain, this pellet boiler or furnace?
You don't ever clean your MESys system or breathe the ash from an open boiler or furnace. It requires only the removal and emptying of an external ashbox into a special container two to four times per year and an annual cleaning by a qualified technician.
How long can I leave this new pellet boiler or furnace system unattended and expect it to maintain heat in my home?
What limits that period? MESys boilers and furnaces can be left unattended for weeks and weeks on end. The period is generally limited by a full ashbox. The ashbox holds the ash from up to 2.5 tons of pellets, so in a cold period, where you were burning 150 pounds of pellets a day, the ashbox would be full after about 33 days, or so. If your neighbor dumped it for you, you could keep right on enjoying Florida as the common fuel storage unit holds 3 tons which is good for another four weeks at that consumption rate. Of course, since you'd probably reduce the temperature in your house, the unattended length could easily be much greater.
How much fuel can I store and how long will that heat my house under normal winter conditions?
MESys has FleXILOS from 2.2 tons of capacity to 10 tons. We recommend at least 3 tons of storage to keep your deliveries to 2 to 4 in a year.
Are there plenty of trained technicians around who can service the boiler or furnace if something happens to the relationship with the installer?
MESys sells its boiler and furnaces only through technicians we have trained. We want to maximize the quality of your experience. We have trained over 600 technicians to date; we conduct two-day training sessions every month, sometimes twice.
What is the burn back protection system on my new pellet boiler or furnace system?
MESys boilers and furnaces have a steel ball valve in the normally closed position between the fuel supply and the burner feed system. The system meets the latest European Union Standards.
Do I need to dump fuel in my boiler or furnace or storage unit, or is it received from a bulk delivery service?
MESys boiler and furnace systems with attached FleXILO storage are best suited for feeding from bulk delivery trucks. MESys also delivers fuel throughout northern New England..
Do I need to manually remove ash from the firebox?
No, MESys boiler and furnaces systems remove the ash from their fireboxes automatically moving the ash into an external container that is easily emptied in minutes without getting dirty or being exposed to air-borne dust.
Does the boiler or furnace system automatically clean the heat exchanger surfaces at regular intervals? Am I ever required to clean the heat exchanger surfaces?
MESys boilers and furnaces automatically clean their heat exchangers and burner surfaces daily.
Does my burner need to shut down and/or cool down periodically to remove ash from the burner bowl/surface? If yes, does this lead to a cold start (a start using fresh pellets)?
The burners in MESys system are capable of burning for an entire season without shutdowns; they are fed pellets from the bottom allowing ash to simply fall off the burner plate.
Does this pellet boiler or furnace modulate (vary its power output based on outdoor temperature and boiler demand)? If yes, is it documented to be efficient and clean at all achievable power levels?
MESys pellet boilers and furnaces are designed to operate at a wide range of output levels and have sufficiently well managed combustion to maintain low flue gas and particulate emissions at all achievable output power ranges. The documentation for the testing is posted online by a national Austrian test laboratory.
Is mass thermal storage recommended or required for my pellet boiler?
MESys does not either require or recommend mass thermal storage units in most system. Aside from being very expensive, mass thermal storage can often reduce system efficiency. MESys boilers are very clean at all modulation levels so mass thermal storage isn't necessary to support them.
What is the laboratory certified thermal efficiency of this pellet boiler or furnace? Was it determined using the higher heat value (HHV) of the fuel or the lower heat value (LHV) of the fuel?
The thermal efficiency of MESys pellet boilers and furnaces are generally 85-90%. Because there are 17 modulation levels for each of 8 different size configurations, if one wants to be precise about the efficiency of a particular boiler at a power level, it's best to check the lab reports.