MESys AutoPellet Energy Box

Reduce your carbon footprint and
save on your heating costs.
The MESys Energy Box is a complete self-contained heating system suitable for almost any application. Each Energy Box contains wood pellet storage, MESys AutoPellet boiler(s), flue and fuel supply system.
Plug and Play Heating Solution
Up to 765 MBtu / hr
Saves on Indoor Space
Easily Relocatable
Suitable for Temporary Buildings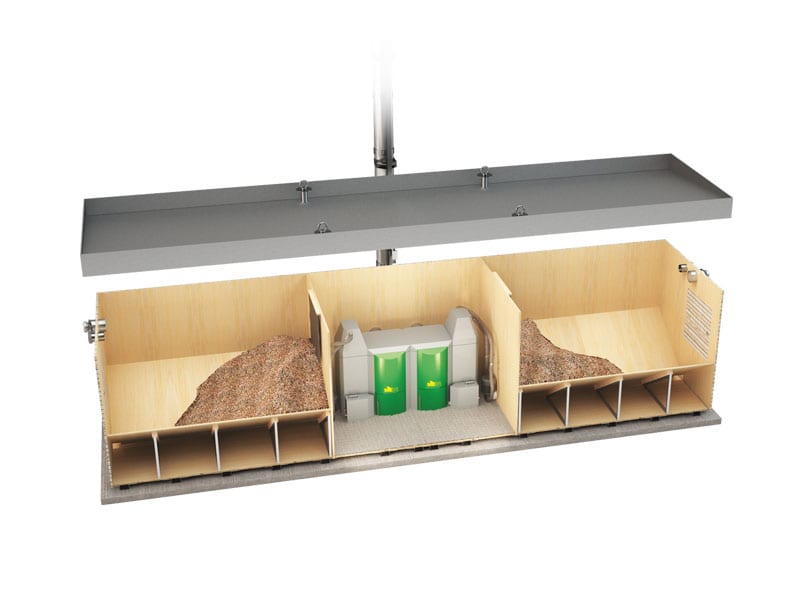 Plug and play heating made simple.
The MESys Energy box is an ideal solution for municipalities, school districts and commercial applications where where indoor space is limited, the Energy Box is also applicable for temporary buildings as the entire unit can easily be relocated to another site with minimal work.
The Energy Box is delivered, ready for installation, by truck and is connected to the heating system in a matter of hours.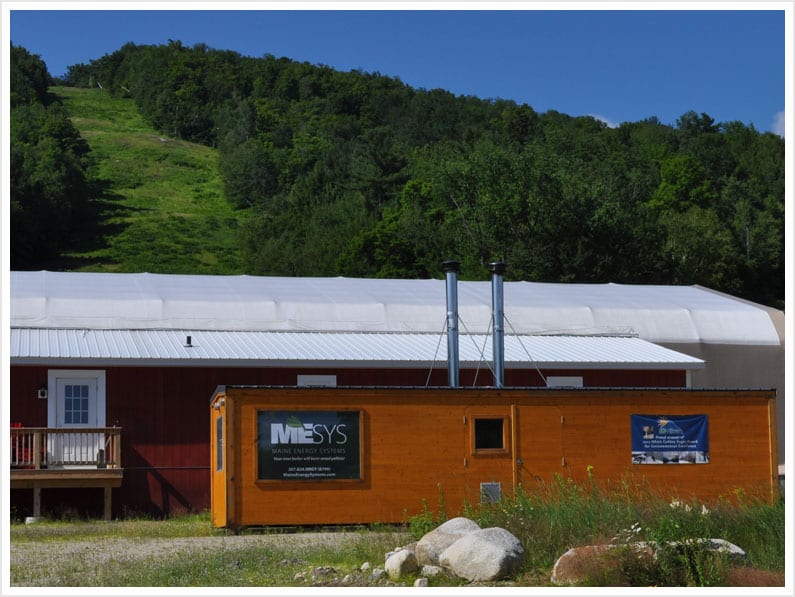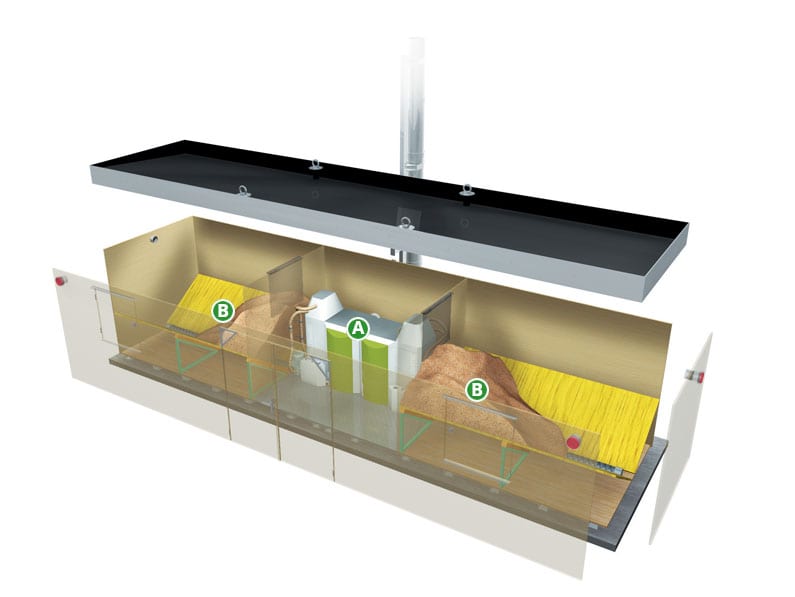 The complete self-contained heating system.
A) MESys AutoPellet Boilers
The MESys Energy Box contains one to four MESys AutoPellet boilers depending on the heating demand. Staged AutoPellet systems run more efficiently than a single large boiler system because smaller individual boilers can be added or removed from service automatically, ensuring that at lower heat requirements the system is running at high efficiency. Large institutional boilers spend most of their life cycle operating at a lower heat outputs than they are designed for and offer substantially lower efficiencies because of this.
B) Self-Contained Pellet Fuel Storage
Wood pellet fuel is stored seperate from the boiler compartment within the MESys Energy Box. Standard sized Energy Boxes can accommodate 9 – 15 tons of fuel.
Multiple sizes and options available.
MESys Energy Boxes are available in four standard sizes and configurations and can be customized to fit your heating needs.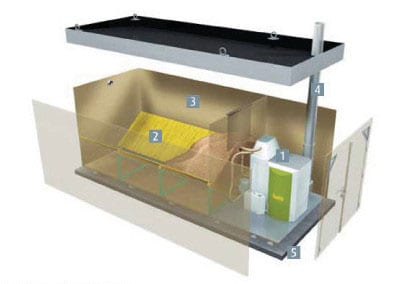 TYPE 1
191 MBtu / hr
20.3 x 8 x 8.7 feet
1 MESys AutoPellet Boiler
9.5 Ton Pellet Storage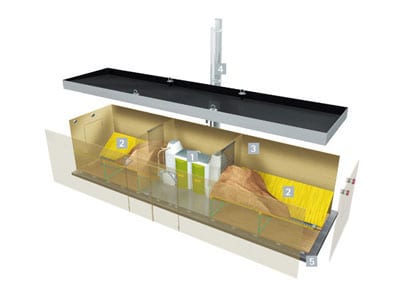 TYPE 2
245-382 MBtu / hr
33.8 x 8 x 8.7 feet
2 MESys AutoPellet Boilers
15 ton pellet storage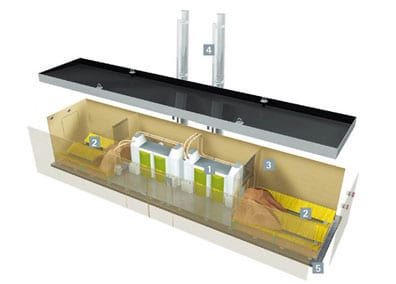 TYPE 3-4
492-765 MBtu / hr
40.4 x 8 x 8.7 feet
3 or 4 MESys AutoPellet Boilers
14 ton pellet storage
MESys Energy Boxes are available with a touch screen controller for remote internet monitoring. The newly designed AutoPellet Touch is a modern touchscreen interface with a clear color display enabling quick and intuitive navigation. Track boiler performance, fuel consumption, and receive email alerts when it's time to empty the ash bin.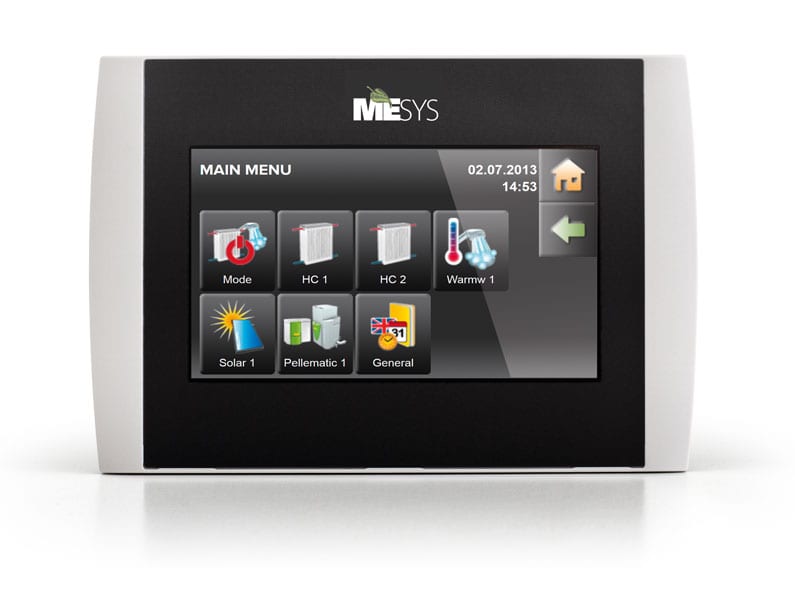 Start saving today
Join the thousands already saving on their heating costs and reducing their carbon footprint using fully-automatic wood pellet central heating systems. Contact us to learn how much you can save.